The casual observer may mistake the objects in the following photo gallery as "ordinary".
This is hardly the case, and exactly the kind of error a "Lump" (non-Traveler) can make.
Please take the time to read this summary of what makes a True Wand a Wand.
Photo Gallery Starts Below on this page...
* * *
A few words about "Magic Wands" and THE BOOK OF WANDS
ALSO check out "Carolyn's Snake Wand Photos"
* * *
Below is a photo of a real Flying Broom.

This Wand (and yes, Brooms are a species of Extentio Humerus), flew off the wall into the center of my living room on three separate occasions, once while someone was ten feet away when it happened. It is securely fastened very well with the hook.
On February 15, 2011, around midnight, it again FLEW for the fourth time, and landed on the floor in front of me while I was just several feet away . No one had touched the broom, and as before, it had been securely wedged in the rubber and metal hook embedded in the wall.
A painting by Julia "Jua Lee Noodle" Lu hangs next to it. www.JuliaPainting.com It is one of the reasons the Broom began to fly.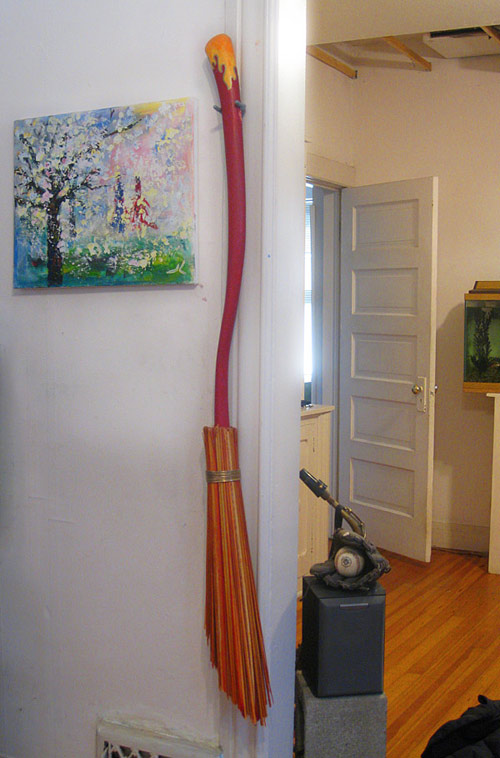 To see next Photo Click Photo above or NEXT PHOTO
Buy The Book :
M
AIN ORDER

Much more at
The Amazing Brain Book and Music Store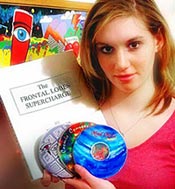 Please also enjoy

Contact Neil