BOW WOW BLOG
by NJAIII
December 8,. 2009
Here I sit at the counter of Das Fog Coffee shop, writing the first of new set of entries about Extendio Humerus, i.e. Wands, Umbrellas, Sticks, Cameras, Canes, Batons, Spoons, Pens, Pencils, the whole gamut...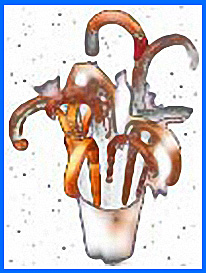 Most people are totally clueless about Unusual Tools. That's because of years of popular rumours of what "Wands" really are.
People thought the Earth was flat for a long time too.
At least the new stories and rumors about Unusual Tools has at least given people the hint of an idea the possibility about Travel. But truthfully? I've been doing this for DECADES before it got to be such a big fad. I just didn't say anything before. People would call me crazy. "It's just a story."
Hate to break it to you...
I don't suspect that one out of ten thousand people reading this BOW WOW Blog will ever truly, really, understand what it all means-- what it means to TRAVEL with a WAND.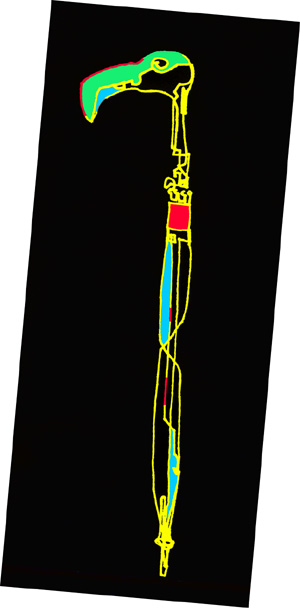 But, I will make an effort here for those couple of people who do get it.
That's how it was at Stingo's Brain Lab- hundreds of people went through the lab for years- a few REALLY got what he was trying to actually show them.
Okay. So that's how it is.
Wands are the same.
"BOW WOW"?
Sorry. Most people don't know yet....
Book Of Wands' Way Of Wands.
The irony in all of this is that people are totally SURROUNDED by Wands and Unusual Tools.
Likely, right now, you are sitting reading this with an Unusual Tool within your grasp- Something that could transport you to beyond the end of the galaxy and back.
And you don't even know it.
-Niles J. Abercrumby Jr. III
December 8,. 2009